Vielfalt im Kreis Offenbach
Literal translation: Diversity in the District of Offenbach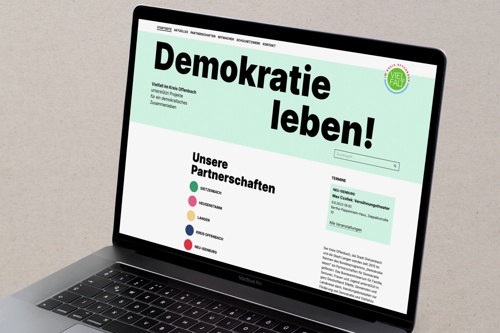 For »Vielfalt im Kreis Offenbach« we designed and created a simple and accessible website to present the work of the various partners within the framework of the federal program »Demokratie leben!« within the District of Offenbach.
Through the federal programme, cities, municipalities and districts throughout Germany are supported in developing and implementing action plans for the promotion of democracy and diversity within the framework of local partnerships for democracy.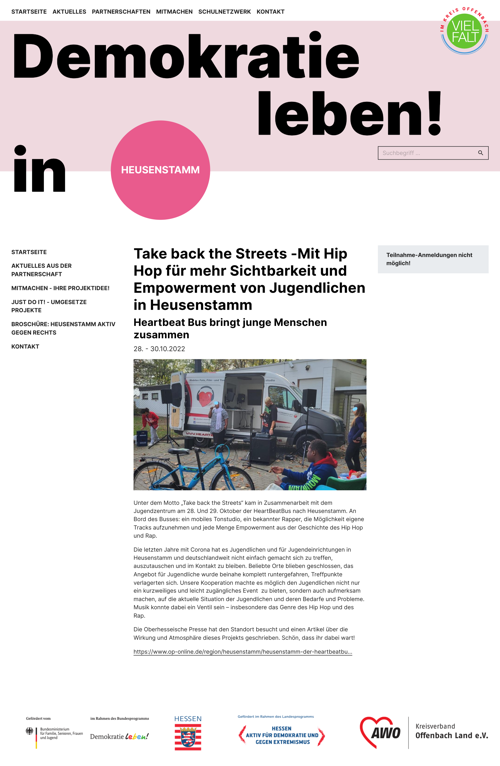 Each partner municipality has its own colour-coded area where it can post content, its own event management and its own news functionality. news functionality. As the partners are solely responsible for their own area, the website has a web content management system with differentiated roles and rights management for authors and editors.
The interface for editing the content is designed to be particularly simple, so that even if the person responsible changes, it is possible to familiarise oneself with the site quickly.