Philosophicum
For a planned housing project in the former Philosophcium building on the Bockenheim campus, we conceptualized and designed a website. For the menu, we created a 3d model of the building based on historical photographs, which moved according to the position of the mouse pointer.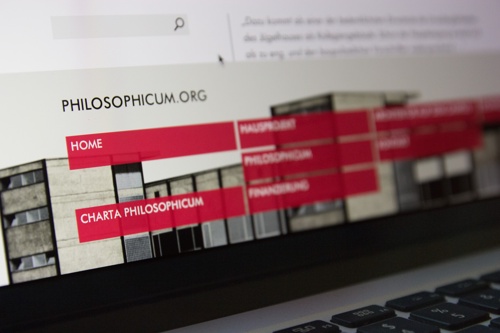 The
Project Group Philosophicum
wanted to revitalize the building classified as historical monument as a housing project for innovative living and working in cooperation with the
Mietshäuser Syndikat
(apartment-house syndicate).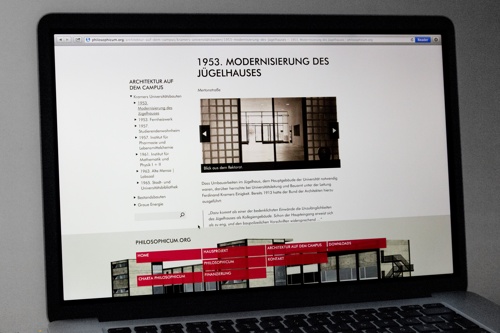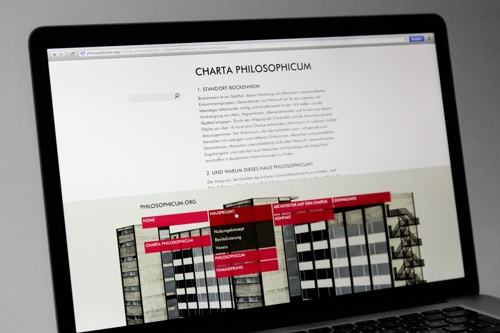 The university building built by Ferdinand Kramer from 1958 to 1960 was occupied in July 2012, to draw attention to the lack of affordable housing and to demand the preservation of the building. In March 2014, the Project Group Philosophicum reached an agreement with the owner at that time, the municipal housing association ABG, to buy the Philosophicum. In the precontract, ABG demanded the financing confirmation of a bank already for June 2014. Since this short period was not sufficient, the sale to the project group failed. Instead of affordable housing, the building now houses extremely high-priced micro apartments, even by Frankfurt standards, which were realized by a private real estate investor.