Phantasmagorical Horizon
Artist book by Jeronimo Voss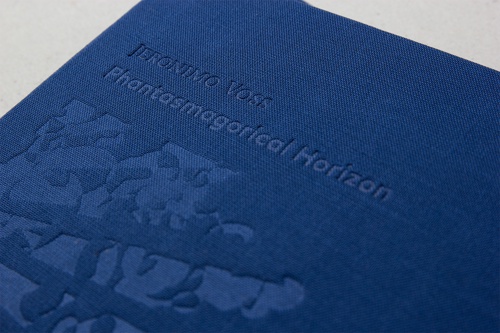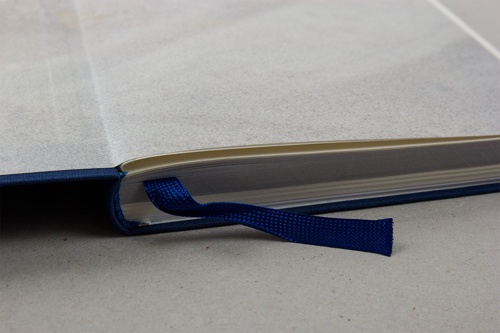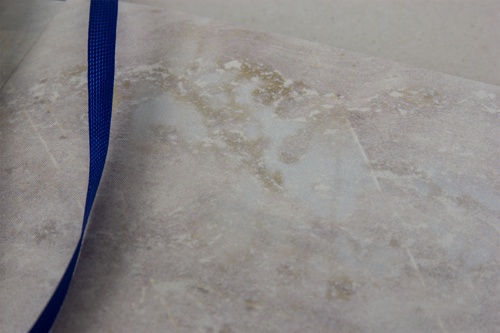 We developed the book Phantasmagorical Horizon in collaboration with artist Jeronimo Voss on the occasion of his solo exhibition of the same title, which was on display from December 2013 to January 2014 at the MMK Museum of Modern Art in Frankfurt.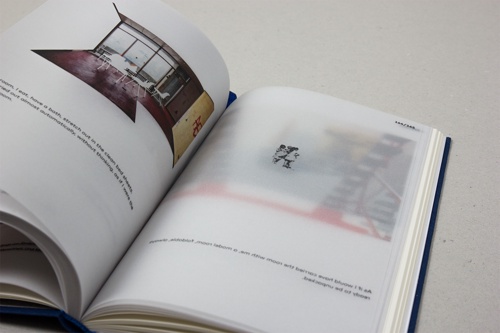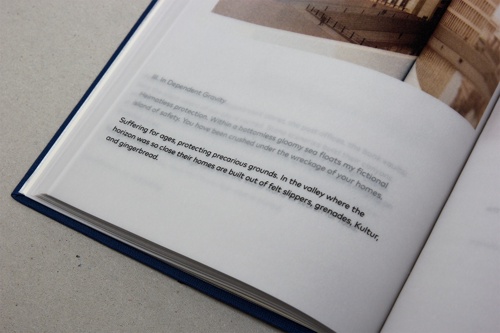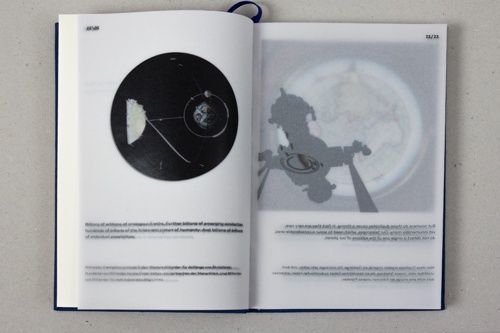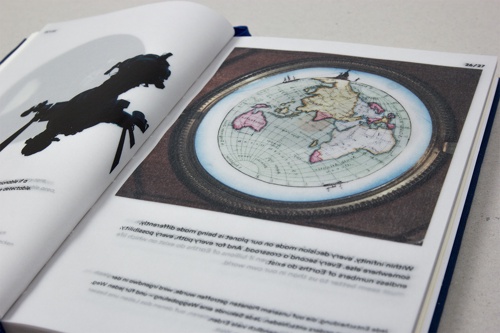 The 268-page bilingual book (English / German) with contributions by Astrid Mania, Christiane Ketteler and Chris Tedjasukmana was published by Revolver-Verlag.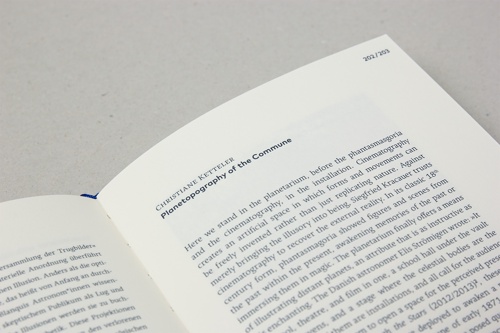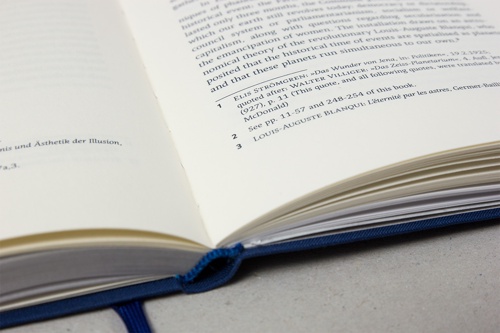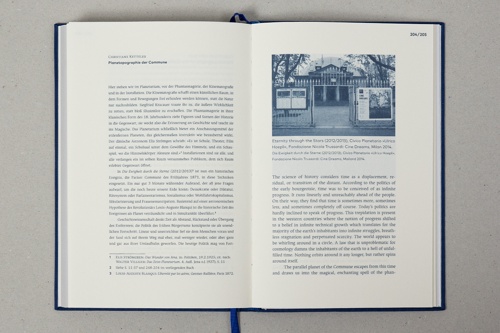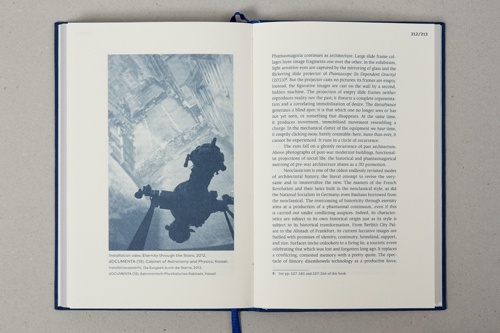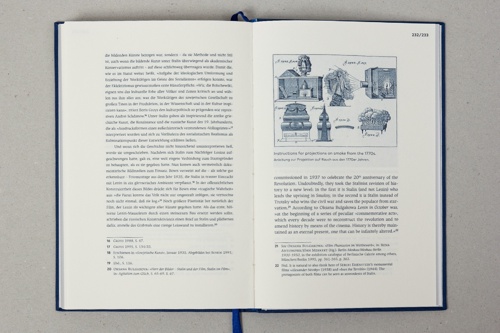 The book consists of three sections: The first section includes work by the artist and is printed on transparent paper. The contributions of the authors in the second part are printed on monochrome factory printing paper. The last section, made of matte image printing paper, includes photographs of the exhibition. The cloth binding is blind embossed and the book is equipped with a ribbon bookmark.