MMK Plattform
The website MMK Platform for children and youth was developed on behalf of the MMK Museum für Moderne Kunst Frankfurt am Main (Museum of Modern Art).
The content of the MMK platform is produced by children and adolescents for their peers: Videos, audio contributions and texts that have been and will be created in the context of art education. In addition, contemporary art can not only be communicated there, but also discussed with other children and adolescents at the same time.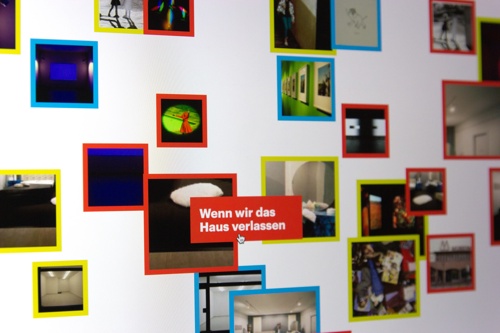 Access to the individual articles is provided through images. The content is interlinked in such a way that the website can be browsed intuitively as well as experienced in a targeted manner. Through interviews with visitors, staff and artists, image descriptions, video reports or radio shows, children and adolescents can access specific works of art and learn more about the works. A virtual drawing pen tracks the movements of the mouse on the platform and invites them to conduct their own drawing experiments. The MMK platform is a project for children and young persons between the ages of 7 and 18, but is also aimed at teachers, parents and adults.