Interdisciplinary Materialism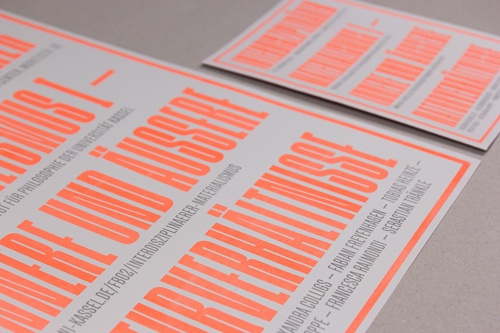 On 4 and 5 November 2022, the event ›Interdisciplinary Materialism I - Internal and external natural conditions‹ took place at the University of Kassel.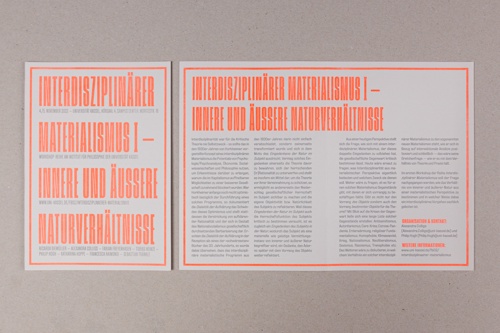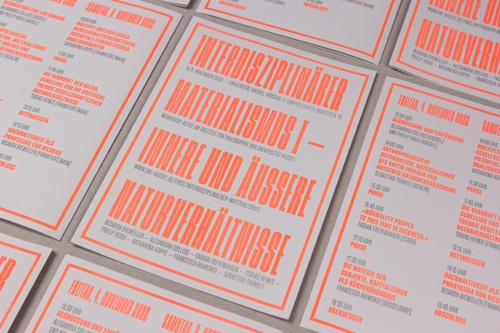 We designed a leaflet and a poster for the workshop series organised by Alexandra Colligs and Philip Hogh at the
Institute of Philosophy at the University of Kassel
. Both were printed on grey paper using a Riso printer of our partner company RiSORiOT with the colours fluorescent orange and grey (see also:
risoriot.com
).