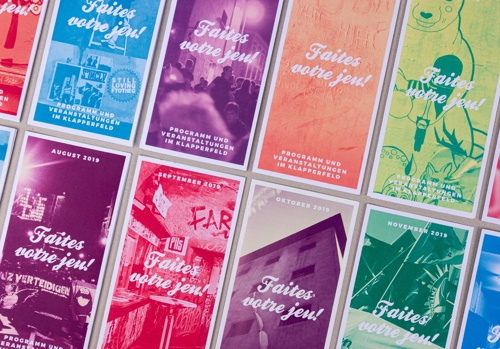 Faites votre jeu!
Program and events at Klapperfeld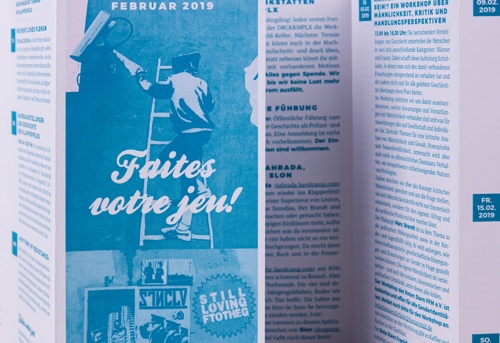 We developed a visual identity for the program at Klapperfeld. The changing colors and title motifs make it easy to distinguish the monthly issues. The design grid, structure and typography of the 6-page leaflets ensure a high recognition value of the series design.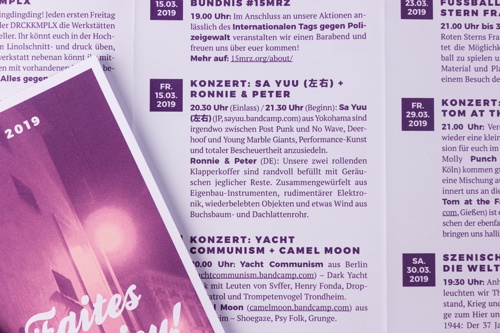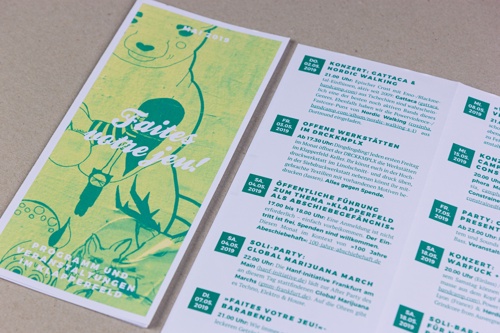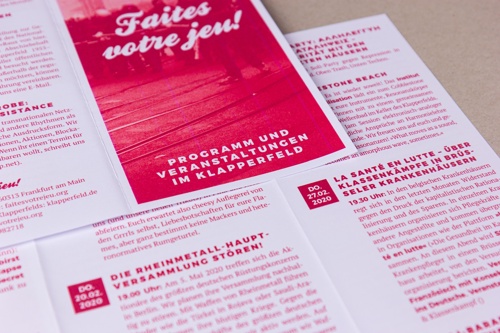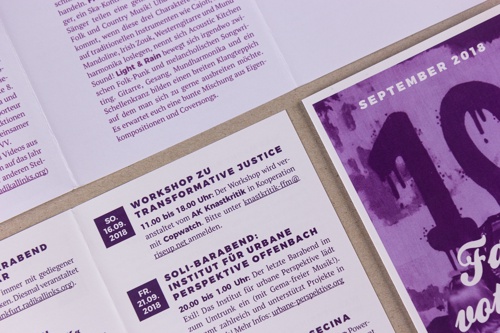 In August 2008, the initiative »Faites votre jeu!« occupied a vacant former youth center. In early 2009, the City of Frankfurt threatened to evict them. After negotiations, a replacement property was offered: the former police prison Klapperfeld. Since the building was used as a prison from 1886 to 2002 throughout all periods of German history, it was clear: a use without dealing with this history was impossible for the initiative. »Faites votre jeu!« has set up two permanent exhibitions on the history of the prison and organizes guided tours through the building.
At the same time, the building is used as a left-wing center. The rooms are used for political, artistic and cultural work. A wide variety of events take place in a self-organized manner: from readings, lectures and discussion events to exhibitions and theater performances to bar nights, concerts and parties.