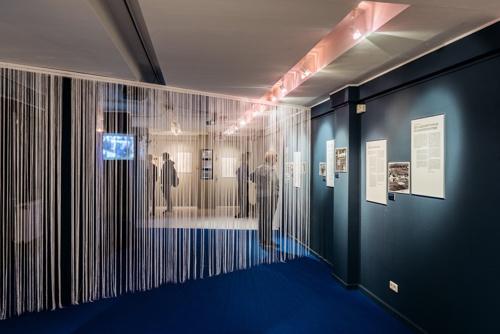 Die Selektion von Entebbe
On behalf of the Bildungsstätte Anne Frank (Education Center), we designed several special exhibitions, including Die Selektion von Entebbe (The Selection of Entebbe).
The contents of the exhibition were developed at the Historisches Seminar der Goethe-Universität (Goethe University History Department). It focuses on left-wing anti-Semitism based on the example of the Entebbe airplane hijacking. We designed the exhibition architecture, developed exhibits and created advertising material for the exhibition.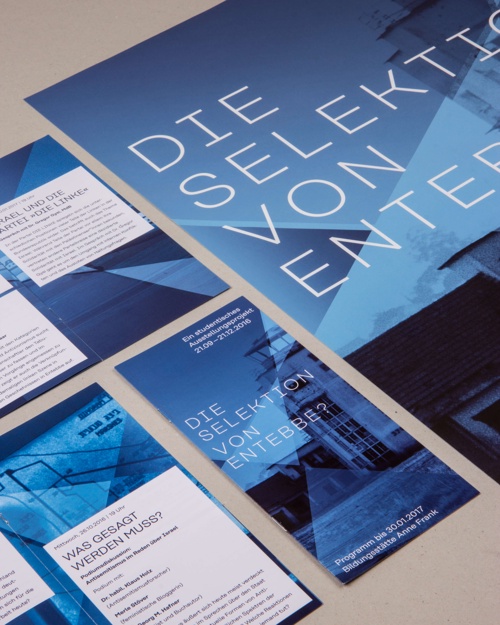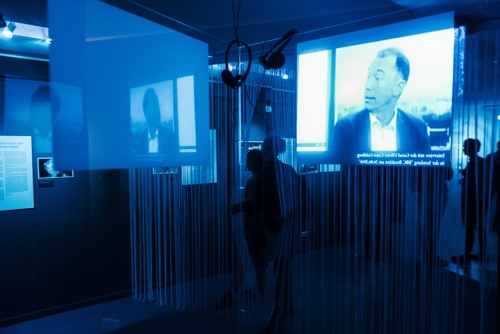 The center of the exhibition is a prism made of acrylic glass on which two projections with interviews with the hostages can be seen simultaneously. The hostages are presented in the entrance area by means of a generative projection realized by us.