Archiv Frau & Musik
Literal translation: Archive Woman & Music
We developed a new corporate design for the world's largest and most important archive of music by female* composers.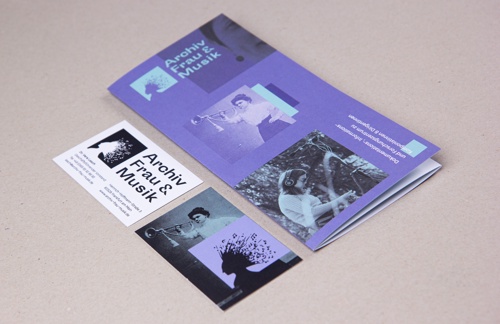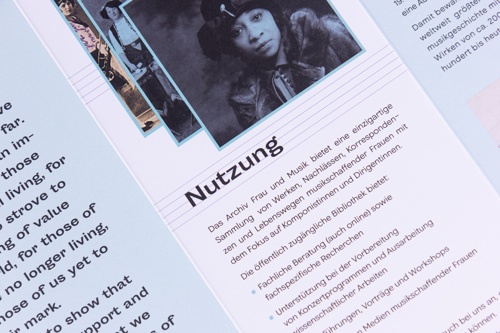 First, we carefully modernised the signet and combined it with an expressive display font to create a word mark. For this purpose, we developed a colour palette and design elements that visually pick up on the themes of archive and music.
Based on the new corporate design, we designed various advertising materials such as business cards, flyers and posters.